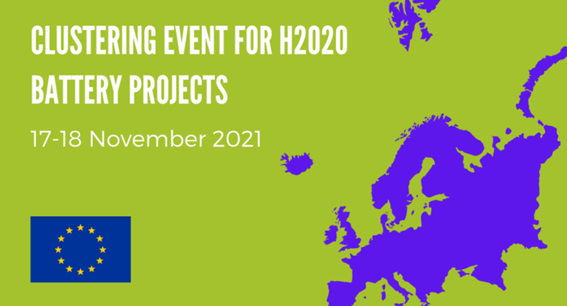 Save the date for the online Clustering Event for H2020 Battery Projects, which will be organized by the EC and will take place on 17-18 November 2021.
The aim of this clustering meeting is to bring together projects developing batteries and battery systems, both in the energy and in the transport sector. The projects can also be at different levels of TRL.
A total of 35 projects have been approached to present during the event, one of which is the HYBRIS project. HYBRIS's coordinator IDP will be holding a brief presentation about the project on 17th Nov.
During the second day, 18th Nov., there will be parallel group sessions on several specific predefined topics. HYBRIS will participate in the following ones:
Novel chemistries for energy stationary applications 
Modelling and design (technology scale-up)